2024 SPEAKERS
Keynote Speaker
Rick Jones
University of Missouri
Bio Coming Soon
11-MAN
Ryan Gottula
Lincoln Southeast
Bio Coming Soon
Brent Bauer
Ogallala
Bio Coming Soon
Jordan Conner
Doniphan-Trumbull
Bio Coming Soon
Curtis Larsen
Plattsmouth
Bio Coming Soon
Rashawn Harvey
Kearney Catholic
Bio Coming Soon
8-MAN
Jim Clarkson
Clarkson Leigh
Bio Coming Soon
Jessi Owen
Ainsworth
Bio Coming Soon
David Stoddard
Stanton
Bio Coming Soon
Lance Steffen
Elmwood-Murdock
Bio Coming Soon
Mitch Roberts
Johnson-Brock
Bio Coming Soon
PAST SPEAKERS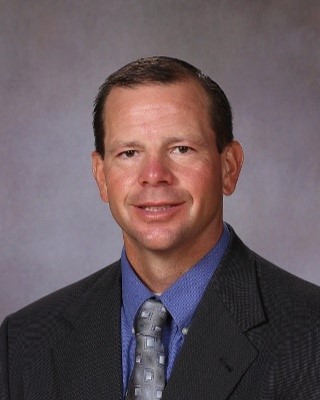 Kurt Frenzen
Columbus Lakeview
Coach Frenzen is a 1992 graduate of Fullerton High School.  After high school Kurt moved onto Midland Lutheran College where he played football for the Warriors. After a successful playing career he was able to join the coaching staff and coach the offensive line in 1996.  After the 1996 season Coach Frenzen accepted his first teaching and coaching job at Hastings High School.  While at Hastings High he earned his master's degree in educational administration from the University of Nebraska at Kearney.  After four years and helping to assist the Tigers to a couple of semifinal appearances, he accepted a teaching and head coaching position at Lakeview High School in 2001.  Coach Frenzen has been at Lakeview ever since.  While at Lakeview, the Vikings have reached the playoffs 11 times, won four district titles, finished as district runner-up 10 times and won the C-1 State Championship in 2021. Kurt was the Head Coach of the North Shrine Bowl Team in 2021.  The North won that year 10-7. Kurt along with being the head football coach is currently the Dean of Students and teaches strength training.  Kurt and his wife Kelly have three daughters, Makenna (21), Molly (18), and Haley (18).
Chad Fox
Wahoo
Chad Fox is the Head Football and Head Track Coach at Wahoo Public Schools based in Wahoo, Nebraska. Coach Fox started his career in 1993 as the Assistant Football Coach for Freemont Bergan. After a couple of years at Gibbon and a longer stint at Papillion-LaVista, Fox took the Head Coaching position at Wahoo High School in 2002. During his storied 21 year coaching career, Coach Fox has amassed a winning record of 149 wins and only 64 losses. With a State Championship in 2019, Fox's programs have also secured spots in 6 District Championships, 18 State Playoff Qualifiers, 9 State Quarterfinals, and 4 State Semi-finals.
Kurt Earl
Lincoln Christian
Earl began teaching at Lincoln Christian in 2006 and has been a member of the football coaching staff since. After serving eight years as the team's offensive coordinator, Earl was named head football coach at Lincoln Christian High School in 2016. He has filled many roles at Lincoln Christian. Currently Coach Earl is the Activities Director, Athletic Performance, Bible Teacher, and Varsity Football Coach. He graduated from Concordia University in the spring of 2005 with a degree in Secondary Education with endorsements in History, Physical Education, and Coaching. In 2015 he completed a Master's in Religion with an emphasis on Christian Leadership at Liberty University.
Matt Turman
Omaha Skutt
Coach Matt Turman returns to Skutt Catholic as the Head Coach. Turman graduated from University of Nebraska – Lincoln. He played quarterback for the National Champion Nebraska Cornhuskers under the legendary Coach Tom Osborne. He has led the Skyhawk football team since the year 2002 and has seen great success with three state championships and two runner-up trophies.
Jeremy Reimers
Bridgeport
Coach Reimers has been the Head Football Coach at Bridgeport High School since 2019. Impressively, just one year after taking over the head coaching position Reimer earned himself the title of being the Class C-2 Coach of the Year in 2020. In Reimers most recent season, his team compiled a 6-3 record going undefeated in their district games.
Jessi Owen
Ainsworth
Prior to the 2022 football season Ainsworth Football had never won a playoff football game or had come close to a perfect regular season. This year, Owen was able to lead his team to a 9-1 season and go undefeated in district games. In his recent success, he was named 2022 Huskerland's Class D-2 Berens Coaching Award winner.
Randy Geier
Wauneta Palisade 
Mr. Randy Geier happily began his career as a superintendent at Wauneta-Palisade in 2012.  He previously served as principal at Wauneta-Palisade for three years (2006-2009) and is pleased to have the opportunity to return to the district in a new role.  According to maxpreps.com Geier led the Wauneta-Palisade Football Program to a 30-19 record from 2004-2008.
Lance Steffen
Elmwood Murdock
Coach Steffen is in his 5th year at Elmwood Murdock High School. In 2021 the Knights returned 14 starters, seven on each side of the ball, from a squad that went 5-4 and made the Class D-1 playoffs. In the most recent 2022 season, Coach Steffen and his team rolled into their sixth consecutive win moving them to 8-1 on the year and into round two of the Class D1 state playoffs. At the end of the year his team landed 9-2 going undefeated in district games.
Interested in speaking at one or more of our clinics?
Please complete the following information and email headshot picture to clinics@sidelinepower.com. We will be putting information on our clinic website and our clinic brochure. We are hoping to get a balance of offensive, defensive, special teams, culture, and program development topics.
SPEAKER COMPENSATION PACKAGE: $100 per speaking session. Speaker may bring one assistant coach to clinic free of charge.